SideBySide,
What it is designed for?
SideBySide is aimed at a Multi-Platform where users share their racing simulator records and enjoy together. Also Many Racing Simulator rooms are established and VR devices became popular.
So we think it is possible to connect with real motor sports.
Ultimately, the bridge between Simulation and reality is one of our goals.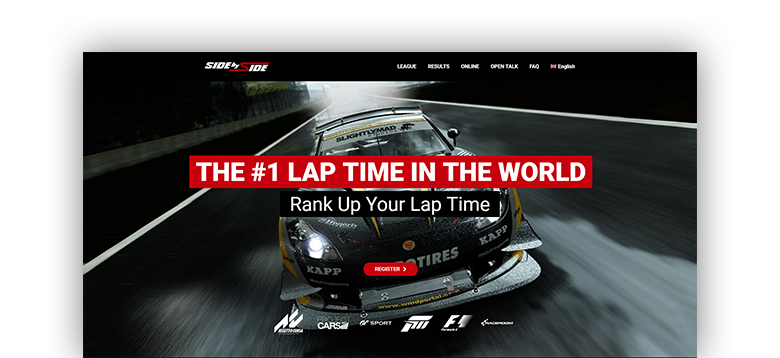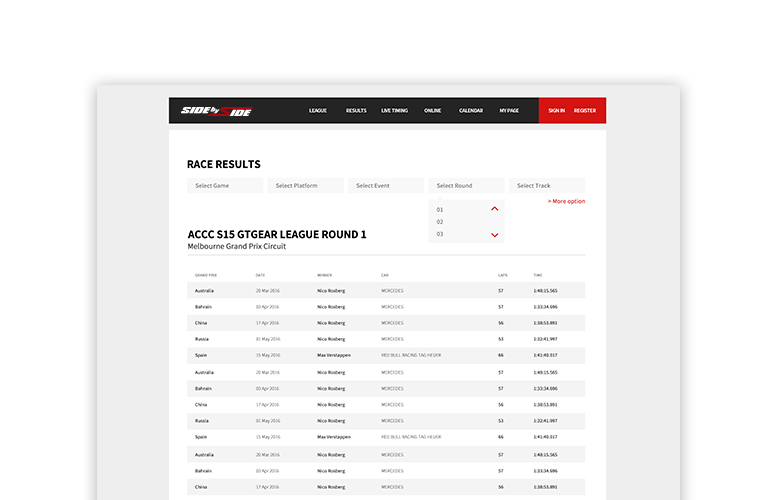 Search for many leagues at once!
You can search Sim Racing informations and leaderboards
in our Result Page.
We provide Real-Time Telemetry System
for Assetto Corsa, Project Cars, Raceroom and etc.
We will update it as soon as possible.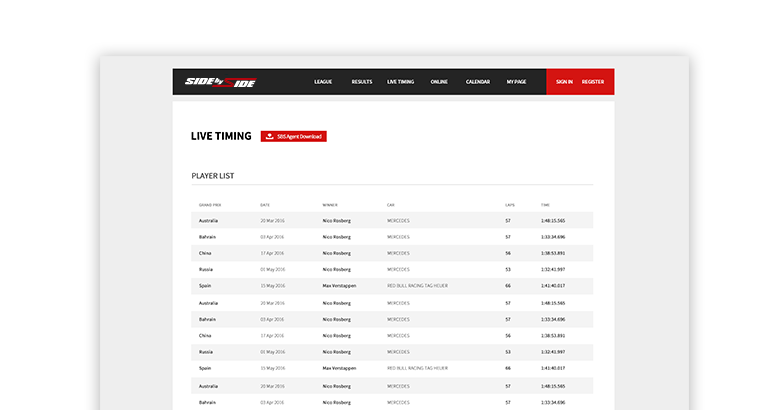 You can create and search Sim Racing dedicated server in our website.
Now, we support Assetto Corsa.
Other Simulations will be updated later.
SideBySide News
Our History
SideBySide Facebook
Latest Post